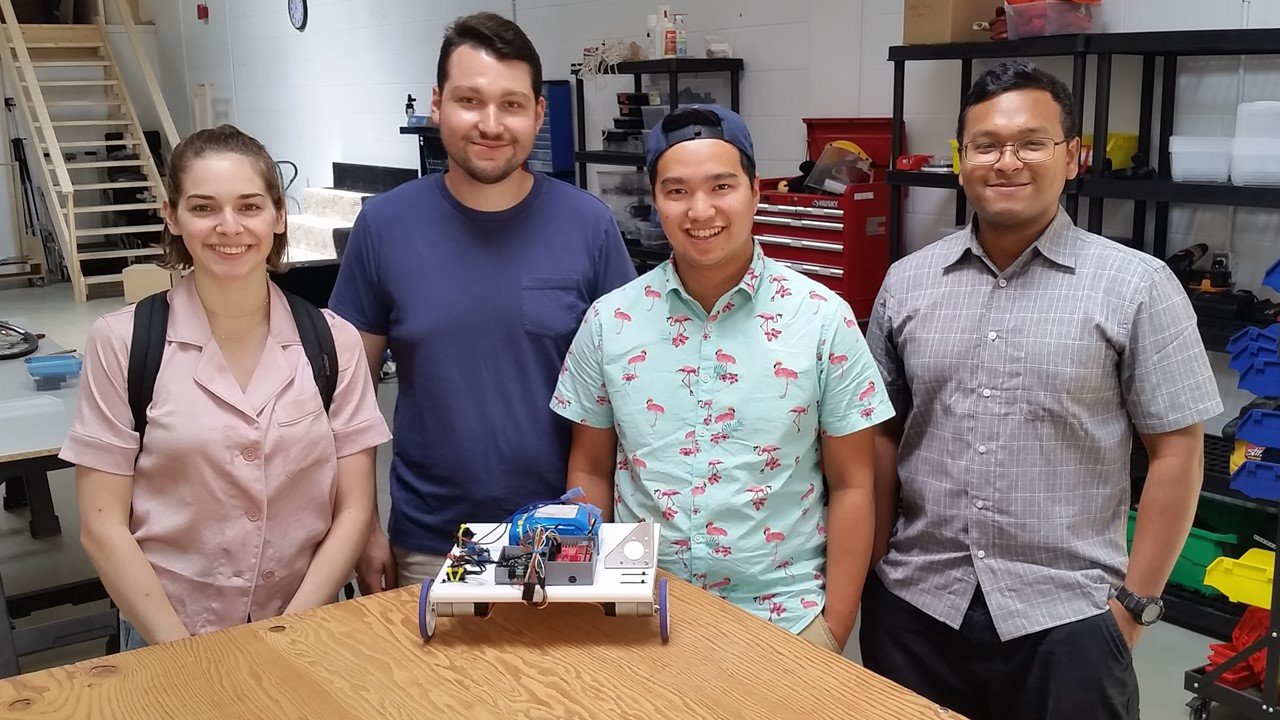 Mission
Our aim is to make life easier, one step at a time.
We can't live without stairs. Too often, however, stairs can make it difficult to live.
Whether at work or at home, using stairs while carrying heavy things is a chore at best — and a dangerous hazard at worst. For the elderly and disabled especially, stairs represents an obstacle in their own houses.
Quantum Robotic Systems (QRS) is developing mobile service robots and semi-automated carts that can carry heavy loads up and down stairs for you.
Team
Frank
Frank Naccarato, Ph.D., P.Eng.
Founder & President
Victor
Victor Karaboychev
Software Developer
Jerry
Jerry Chen
Robotics Engineer
Maddy
Giang
Giang Dang
Engineering Technologist
Demetra
Demetra Samaras
Administrator
Peter
Peter Naccarato
Operations
Alumni
Matthew
Matthew McEachern
Mechatronics Engineer
Ben
Benjamin Chu
Mechatronics Engineer
Mehraz
Mehraz Haque
Mechatronics Engineer
Alex
Alexandra Koch-Fitsialos
Software Developer
Founder & President
Frank Naccarato, Ph.D., P. Eng.
Dr. Naccarato is an inventor, entrepreneur, consultant and professor with over 30 years' experience in R&D and product development. After completing his doctorate in robotics at the University of Toronto's Institute for Aerospace Studies, Dr. Naccarato worked as a research engineer, designer, project manager and director of R&D. His past projects include a control algorithm developed for the International Space Station and a robotic testing machine for medical laboratories. He has written business plans, reports, proposals and grant applications that have secured tens of millions in funding, including angel investment and venture capital.
Dr. Naccarato is the founder and president of Quantum Robotic Systems Inc., a robotics startup specializing in stair-climbing devices that allow people to carry heavy items up and down stairs in an easier, faster and safer way.
Partners